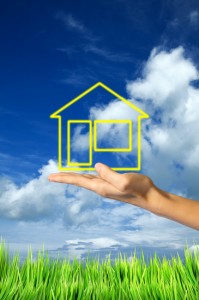 On 7 April the Reserve Bank of Australia decided to keep interest rates on hold at 2.25% pa. We asked Shane about the implications for first home buyers…
There are two ways to look at it. On the one hand, the Reserve Bank didn't cut interest rates. But on the other hand, interest rates are still at generational lows. So for first home buyers the cost of money remains quite cheap and with mortgage rates under 5% pa, taking out a home loan is more affordable than ever.
But the flipside is that low interest rates have helped to push up property prices. So the savings that first home buyers make on their repayments could be cancelled out by the extra they have to save to raise the deposit. It can end up feeling a little like you're chasing your tail. 
And property owners…
Low interest rates are good news for anyone with a mortgage. With interest rates at levels we haven't seen since the 1960s, homeowners have more spending power. They can spend the money they're saving on interest payments on home improvements, consumer goods, holidays or even simply paying off their mortgage more quickly.
And retirees?
Those who luck out from lower interest rates are those self-funded retirees who rely on the interest from bank deposits for their income. While term deposit rates didn't fall any further in April, they're already at levels we haven't seen since the mid-1950s. 
So, for example, if you'd locked in a term deposit rate of 8% pa five years ago you could find it rolling over into a rate of less than 3% pa when it matures—more than halving your income. That could be quite a blow if you're a self-funded retiree.
With interest rates so low, we asked Shane how investors can generate a better return. 
Investing in residential property can be tempting. But you need to be careful. Rental income is typically around 3% pa (or less) so if you allow for running costs, you could end up with a less favourable return than bank deposits.
There are other alternatives for investors willing to look beyond cash and residential property:
Corporate bonds—where income yields through managed funds are around 5% pa.
Commercial property—distribution yields are 6% pa or more.
Shares—the dividend yield from shares is around 5.8% pa (including franking credits).
But remember, while you may enjoy higher returns, these investments can be more volatile than investing in bank deposits. 
Let's go big picture now. We find out what low interest rates are telling us about the wider Australian economy. 
As the mining boom has drawn to a close, we've seen soft economic growth over the past few years. While we haven't had a recession, there's been a slight rising trend in unemployment and low inflation, prompting the Reserve Bank to cut interest rates to their present low.
We're doing better than countries like the US and Japan, where rates were cut to zero after the GFC. But continuing low interest rates are a sign of sluggish growth, so now we need to see non-mining sectors of the economy like home building, retailing, tourism, etc, drive growth.
Lower interest rates and a lower Australian dollar will help these sectors and mean a more balanced economy, but it's taking a while for that to play itself out and for the Australian economy to get back on to a stronger path. The likelihood is that growth will remain sluggish for the rest of 2015.
What about the outlook for interest rate movements over the next year? Shane gives us his opinion…
The Reserve Bank has flagged another possible cut to interest rates. While parts of the economy are improving—lower interest rates are helping housing construction and consumer spending, and the lower Australian dollar is encouraging tourists to return—there's still a drag effect from collapsing mining investment and commodity prices.
Economic growth will probably remain below average for the rest of this year, forcing unemployment up slightly further and keeping inflation down. So the Reserve Bank will likely feel the need to provide more monetary stimulus to the economy by cutting interest rates again in the months ahead, possibly as early as May.