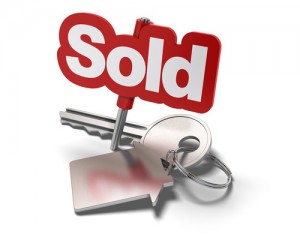 Granite bench tops, sleek Euro appliances, free-floating staircases, a marble bathroom or a new pool… the possibilities are endless. But sadly your budget is limited. So where to start?
The first question to ask is—are you going to sell up or stay where you are?
Renovating to live
If you're renovating for the long term with a view to living in your home, you'll probably want to focus on renovations that make the property more attractive for you to live in. So you can afford to add more of a personal touch by doing things like repainting in more vibrant colour schemes, converting studies into rumpus rooms for the kids and building powder rooms or man caves for yourselves. And don't forget the garden and outdoor living areas.
Renovating to sell
If you're renovating for the short term with a view to selling your home, you'll probably want to focus on renovations that make the property more attractive to prospective buyers. A simple makeover by doing things like repainting in neutral colours, getting rid of the clutter, landscaping the garden and upgrading fixtures like windows, blinds and shutters could make a significant difference to how it's received by prospective buyers.
Six tips to get the best out of your renovation
But even if you're planning to enjoy the fruits of your labours, it's important not to over-capitalise. After all, you never know what the future will bring and you may need to move on earlier than you expect. It's all too easy to underestimate the cost of renovations and spend more on updates than you will get back when you sell.
A well-planned and executed renovation can really boost your property's value. But a badly planned renovation can go the other way. Here are some handy tips to get you started on the right foot.
Check with the local council about what changes you can make to your home—there might be restrictions like a heritage overlay that limit what you can do.
Get a building and pest inspection to see if there are any problems such as dry rot or white ants that you will need to fix.
Tailor the renovations to your changing needs—if you have a growing family you may need extra bedrooms and bathrooms but if you're about to retire, outdoor entertaining space could be a priority.
Focus on areas that you spend a lot of time in—new bathrooms and kitchens not only improve your day-to-day lifestyle, they also appeal to prospective buyers.
Make your home more environmentally sustainable—features like water tanks that can help reduce your water bill and solar panels that can help reduce your power bills can attract future buyers.
Think about employing a project manager to manage contractors and tradespeople if you're undertaking more extensive renovations, like adding a second storey.