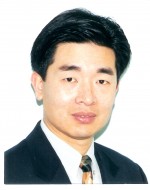 David Yao 姚先生,恒大置業的董事,物业销售代理。憑著以往超过十年的保险及房屋销售經驗,以无比耐心,認真熱忱,不厌其烦以及永不放棄的工作態度和積極进取的專業知識在區內廣泛被人熟悉。無論所有物业的買賣,还是物业管理,以至大型楼盘发展,他都尽心尽力,务求把客户的利益放在首位,是一个成功的物业销售人才。姚先生精通国,粤,英语,如果您需要在地產方面的專業諮詢或物業的免費估價,请立即打他手机:0413 125 098.
With a reputation for outstanding results and impeccable client service built over many years' experience in both insurance and real estate, David has established himself as a leading industry professional.
David's portfolio contains a highly complementary selection of successful real estate transactions covering every aspect of property from 1 bedroom units to large townhouse developments.
David's calm and resilient nature inspires trust and confidence in vendors and purchasers alike. This together with his exemplary record of superior sales results, means that a significant portion of David's business is by repeat or referral.
Even after a sale is complete, David works extremely hard to maintain contact with his buyers and sellers. By maintaining these relationships David has built a large database of property investors who are continually showing interest in purchasing.
With his calm and methodical demeanour, David does an outstanding job ensuring all his clients' rental needs are met to the highest standard. David understands his responsibility to clients is maximizing the return on their investment properties. Never losing sight, he always remains focused on minimizing vacancy factor whilst achieving the highest rental return possible, this includes placing great importance in securing the right tenant to the right property. He is very dedicated and continuously monitors the local rental market to enable him to provide up to date information to landlords.
A natural negotiator with excellent ability to close sales, David derives great satisfaction from providing an exceptional standard of customer service and is renowned to go beyond standard expectations to deliver great outcomes for his clients. He has gained a reputation as a personable and reliable character who gains the trust of vendors, owners/landlords and buyers alike.
Current Listings
Sold Listings